Wine Valley
Golf Club
Walla Walla
Country Club
Veterans Memorial
Golf Course
2019 - 2020 Packages
Reward your passion for the game with a custom stay & play package from the Marcus Whitman Hotel.
Private and public-access tee times are now available for your golfing pleasure. Some Restrictions apply.
Scroll down to see individual course descriptions
Now You Have Three Reasons to Book Your Stay at The Marcus Whitman
Introducing, the only hotel with golf packages for all three of Walla Walla's area courses. Enjoy exclusive guest privileges at the Walla Walla Country club. Play the exciting links-style course at Wine Valley Golf Club. Or, spend a relaxing afternoon on the fairways at Veterans Memorial Golf Course.
Click the button below, to connect with our friendly golf-reservation staff. Tell them when you'd like to play and for how many days—and they'll respond with a custom lodging & tee-time quote for your approval. It's that simple.
Request a custom booking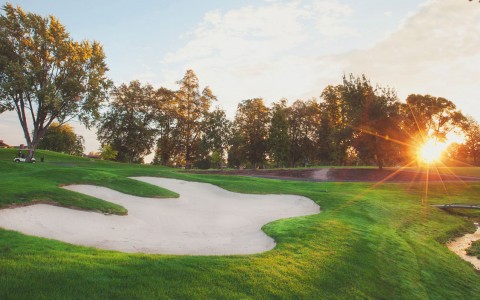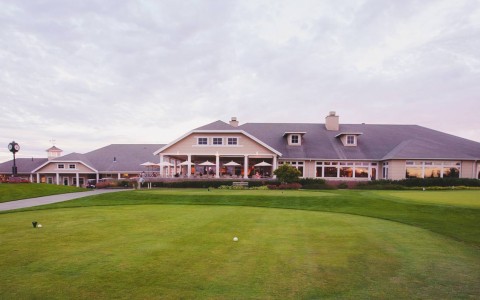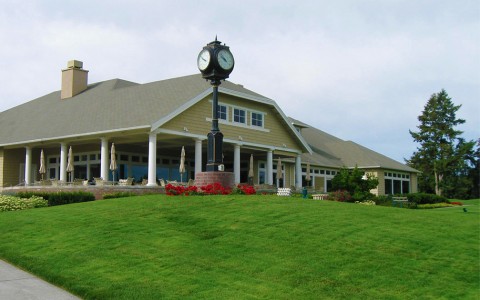 Walla Walla Country Club
The Walla Walla Country Club golf course is a classic "old style" course built in 1923 with small greens, tree lined fairways and lush, wall-to-wall bluegrass The left side of the tenth hole's par five green is guarded by a lake, while a meandering creek comes into play on eight other fairways. While there are only four fairway bunkers, many golfers swear there are more than twenty-six bunkers framing the greens. Driving the ball in the fairway and keeping it underneath the hole on the greens will normally reward the golfer with a good score!
COURSE DETAILS - 18 HOLES
Architect: A.W. Tillinghast Built: 1923
Grass (Tees): Blue Grass
Grass (Fairways): Blue Grass
Grass (Greens): Blue Grass
BLUE TEES
Par: 72
Yardage: 6464
Rating M: 71.7
Rating W: 77.8
Slope M: 129
Slope W: 135
WHITE TEES
Par: 72
Yardage: 5880
Rating M: 68.6
Rating W: 74.6
Slope M: 124
Slope W: 128
GOLD TEES
Par: 72
Yardage: 5315
Rating M: 66.2
Rating W: 71.7
Slope M: 116
Slope W: 122
OTHER DETAILS
Dress Code: Yes, Click Here for Details
Soft Spikes Only: Yes
Locker Room Access: Changing Only
Showers: Yes
CLUBHOUSE AMENITIES
Formal & Casual Dining Room Access: Yes
Lounge Access: Yes
Patio Dining: Yes
Drink Service: Yes
Valet Parking: No
Accepts Credit Cards: Yes
Accepts Cash: Yes
TEE TIME DETAILS
Please be aware that your hotel reservationist is only able to confirm requested dates of play, and availability of tee times within a preferred range—when preparing custom quotes. According to country club policy, actual tee times cannot be confirmed, until one-week prior to the actual date of play.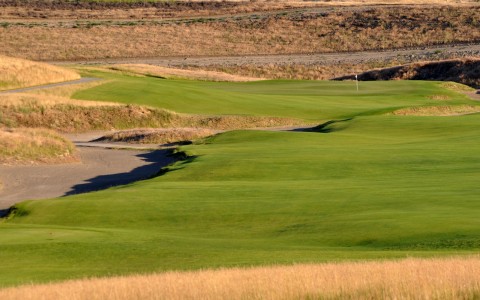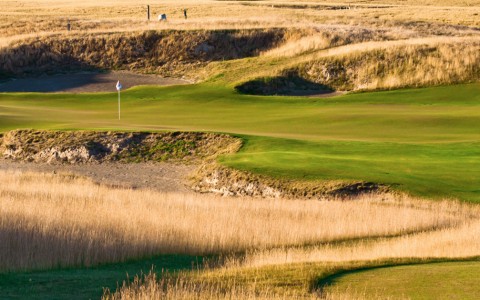 Wine Valley Golf Club
This stunning Dan Hixson design unfolds on a grand scale, playing over rolling hills in the shadow of the Blue Mountains. Each hole affords multiple lines of approach, providing a satisfactory challenge at every skill level. The course plays fast and firm in the style of the great links courses rolling atop the rich soils deposited by the ancient Missoula Floods. Measuring up to 7,360 yards, Wine Valley is not a one-time-experience course but rather, one that should be repeatedly played until every nook and cranny has been thoroughly conquered.
COURSE DETAILS - 18 HOLES
Architect: Dan Hixson Built: 2009
Grass (Tees): Fescue
Grass (Fairways): Fescue
Grass (Greens): Bentgrass
GOLD TEES
Par: 72
Yardage: 7600
Rating: 76.1
Slope: 134
BLACK TEES
Par: 72
Yardage: 6760
Rating: 72.2
Slope: 125
BLUE TEES
Par: 72
Yardage: 6335
Rating: 70.5
Slope: 123
WHITE TEES
Par: 72
Yardage: 5845
Rating M: 68.8
Rating W: 73.6
Slope M: 119
Slope W: 124
RED TEES (Women)
Par: 72
Yardage: 5105
Rating: 69.3
Slope: 112
GOLF AMENITIES
Driving Range Access: Yes, Unlimited Balls
Practice Bunker Access: Yes
Putting Green Access: Yes
Golf Carts: Yes, Included
Pull Carts: Yes
Walking Allowed: Yes
Full-Service Pro Shop: Yes
Private/Group Lessons: Additional Fee
Club Rental: Yes
Other Details
Dress Code: Yes

Proper golf attire must be worn at all times. Golfers must wear collared shirts (mock collars are okay). No denim or jeans material.
Soft Spikes Only:
Yes
Locker Room:
No
Showers:
No
Drink Service:
Yes
Snack Counter:
Yes
Accepts Credit Cards:
Yes
Accepts Cash:
Yes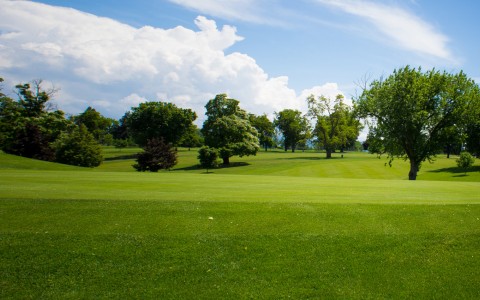 Veterans Memorial Golf Course
Set within the breathtaking tranquility of the foothills of the Blue Mountains, Veterans Memorial Golf Course captures the true essence of Southeastern Washington Golf more than any other. From the first tee, Veterans Memorial Golf Course serves up a visual and dynamic player experience. Golfers are treated to an ever-changing landscape or 18 different golf holes, each with its own individual character and spectacular view.
COURSE DETAILS - 18 HOLES
Architect: Frank James Built: 1948
Grass (Tees): Rye Grass
Grass (Fairways): Rye Grass
Grass (Greens): Rye Grass
BLUE TEES
Par: 72
Yardage: 6646
Rating: 71.4
Slope: 124
WHITE TEES
Par: 72
Yardage: 6304
Rating: 69.6
Slope: 118
RED TEES (Women)
Par: 72
Yardage: 5403
Rating: 70.3
Slope: 115
GOLF AMENITIES
Driving Range: Yes, Additional Fee
Putting Green Access: Yes
Golf Carts: Yes, Additional Fee
Pull Carts: Yes, Additional Fee
Walking Allowed: Yes
Pro Shop: Yes
Club Rental: Yes
OTHER DETAILS
Dress Code: Shirt and Shoes Required
Soft Spikes Only: Yes
Locker Room: No
Showers: No
Food & Beverage Service: Yes
Accepts Credit Cards: Yes
Accepts Cash: Yes
Custom Booking Request Form
* Required Fields